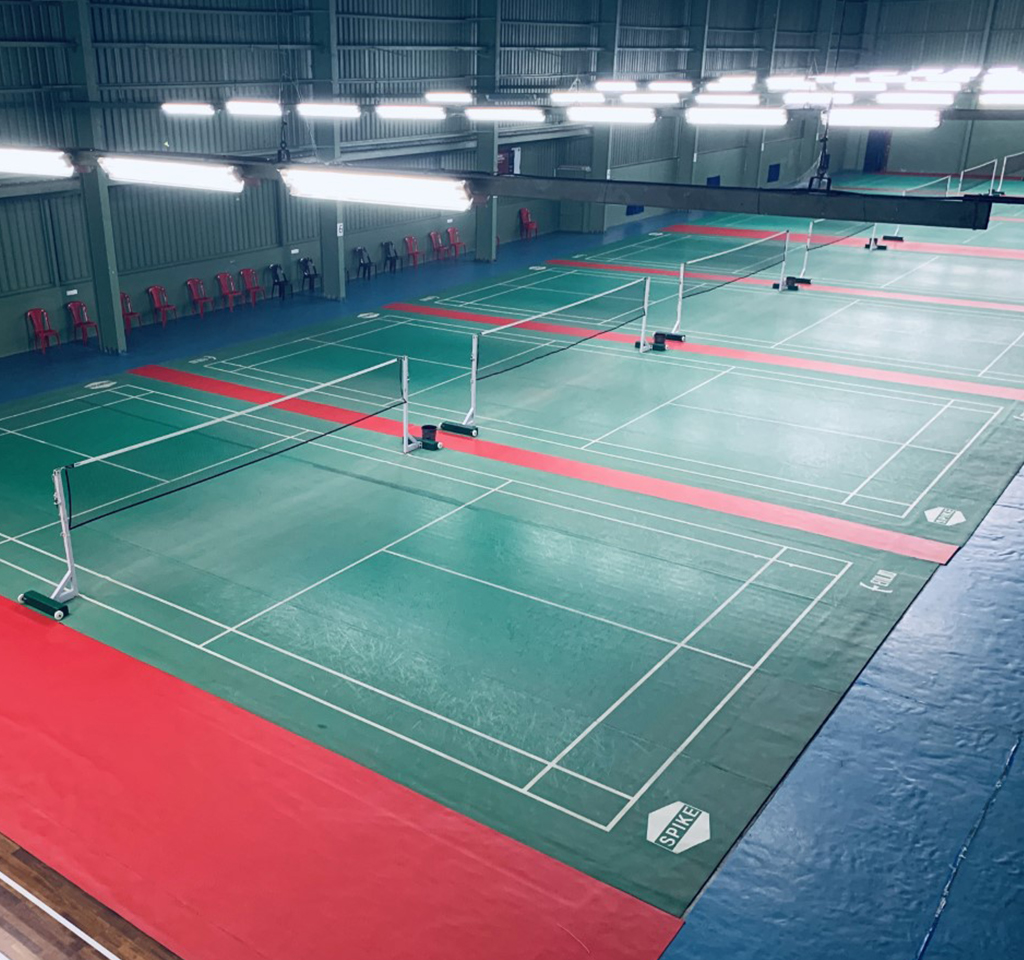 ABOUT SELENITE
Selenite has constantly strived to be a front runner in the arena of Badminton. We are a High Performance Badminton Training Centre with a massive facility spanning over 40,000 square ft, equipped with the best coaches and amenities; We have 10 International Standard Badminton Courts, Gymnasium, 5 Table Tennis Tables etc.. Selenite has and will continue to produce renowned Badminton players who will make our nation proud.
Selenite Sports Academy is a "Khelo India Accredited Badminton Training Centre". Through this accreditation, we wish to have the means to help alleviate the sport of Badminton in India, one athlete at a time.
The blazing trail that the athletes leave behind can be traced back to the coaches who train them. Selenite can boast of distinguished and illustrious coaches who have numerous accolades to their names. The Coaching team is led by Mr. U Vinod Kumar (Director of Coaching) who is a 10 times National Champion. Mr. U Vinod Kumar has represented India in Thomas Cup (3 Times), World Championships (4 Times) & Asian Badminton Championship (4 Times).
At Selenite we believe that hard work and perseverance should never go unnoticed, hence we offer several benefits such as scholarships and player welfare programs for our athletes. To further enable our athletes, we are a high-performance centre with world class facilities including a set of qualified coaches, a Foreign Coach, a High Performance Strength & Conditioning Coach, a Sports Physiotherapist as well as an in house Nutritionist.
Selenite Sports Academy aims to be one of the top contenders in the Badminton arena by producing sportspersons who will play at the national and international level. In doing so, we strive to deliver the best level of coaching to our athletes. With several success stories backing us, we wish to use the world class amenities of Selenite Sports Academy to train and encourage Indian athletes who will undoubtedly go on to make our great nation proud.
Come train at Selenite Sports Academy and be part of the Success Story!
Vision
Our vision is to set the standard of excellence for sports by providing first class programs, professional coaching, and life skills. These sports opportunities and programs will contribute in our goal to have players compete in the Olympics
Mission
Selenite seeks to provide the best coaching possible and to ensure a holistic development of its athletes.