Meet The
Center Heads
Meet the team that manages our centers.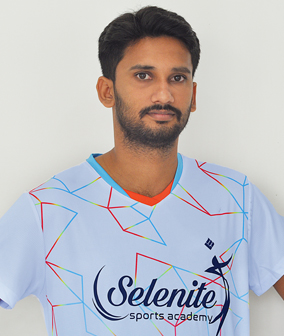 Basheer Syed
Selenite @ Sportexx Sports Center
Has played and won many interzonal, inter-state, state & national ranking tournaments.
Was a young star with many tournament wins at junior and sub-junior levels.
Former Juniors India No.1
Has worked as senior coach in international badminton academies.
More than 7 years of coaching experience.
Mohd. Farhan
Selenite @ Adena Sports
Excels at practice and strategic game planning.
Proven skills in improving player strength, agility and game skills.
Has knowledge and experience in nutrition for strength and good health of players.
Great at accessing students' skills
Great at guiding students to make their weakness as their strength.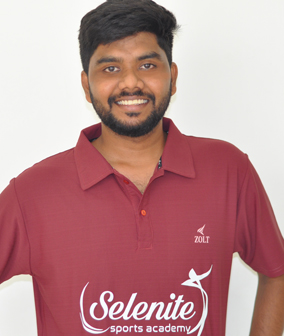 Gagan Kumar
Selenite @ FTSA Uttarahalli
Worked at many prestigeous Badminton Academies.
Been head coach at number of academies.
Has good coaching experience across all skill levels.
Played in many prestigious & State ranking tournaments.
More than 7 years of coaching experience.
Mohd. Ameer
Selenite @ Sky Sports Arena
Former national ranking player
Played in many national and state level tournaments for 14 long years.
Was head coach at many badminton academies
Served as Manager & Senior manager for Tamilnadu Team
Has coached many national ranking players.
Sparsh Arora
Selenite @ FTSA J.P.Nagar
Vast experience of working with teen and pre-teen kids
Worked in  many prestigeous academies
His work experience is distributed all across India
Has a humble beginings and has reached the position of a head coach numerous times.
Great with kids.